Today, the day I wrote this, the 7th November 2020, is a very special one for me. 100 years ago Elaine Morgan was born. To celebrate her life, I have written a new biography of her. I've spent most of the last twenty-five years of my life following in her footsteps so it was a labour of love to get this off my chest and add my first book to the literature on this passion of mine.
I'm not the only one to have had this idea. The Welsh historian Daryl Leeworthy had the same idea and had his own tribute published by Seren.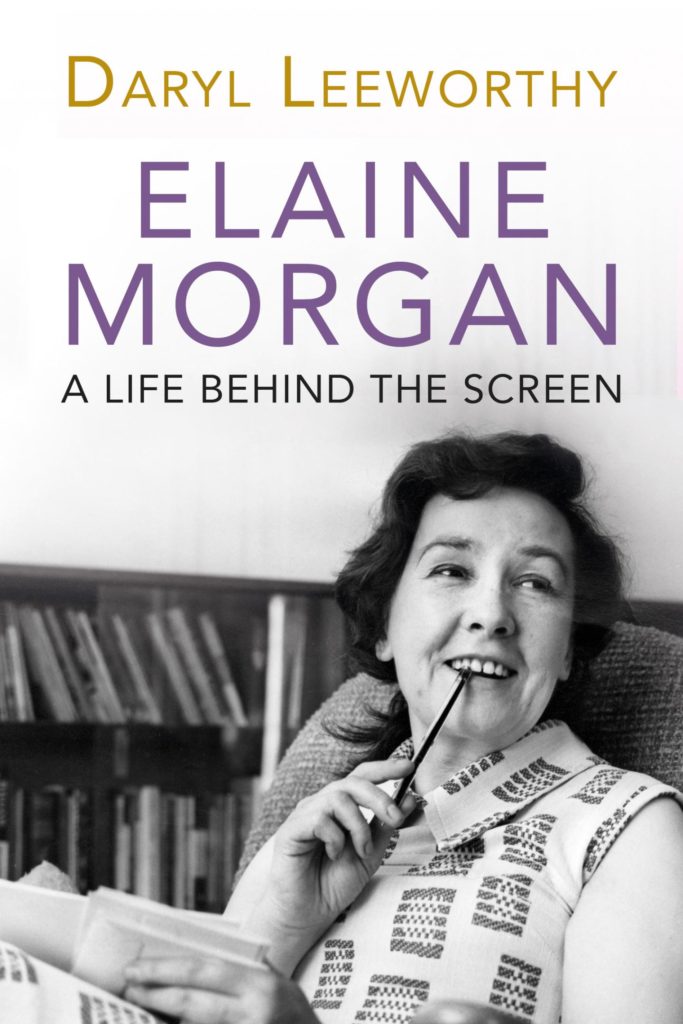 I ordered Daryl's book the moment I could and I hope to read it soon. His is a hard-copy only work, as far as I can tell, so it'll be a while before it arrives by post. Mine is in an eBook-only form to start with. I hope to have a paperback version out in March. Not everyone is a fan of the electronic book format but I love it. There are many advantages and not many disadvantages. For example, by clicking on your local Amazon web site (UK, US, Australia, for example), you could have bought the book and be reading it in seconds. And, in case you were not aware, you don't need an eBook reader to read it. You can use your computer, tablet or even get an app for your phone.
Another big difference between the two books, I suspect, is that whereas Seren's sales blurb talks of "restoring Elaine's reputation" as if it was somehow lost, mine is an unashamed tribute to her "aquatic ape" work.
I tell her story against a backdrop of how our understanding of human origins has changed over her century.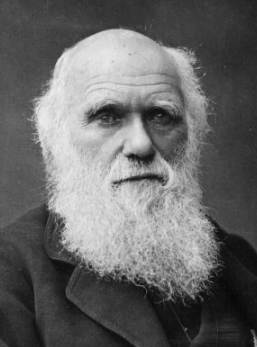 From the publication of "On Origin of Species" the same year her grandmother was born, through "The Descent of Man" published in 1871, it describes how key fossil finds changed our understanding of our evolution.
Elaine's story is interwoven with that of Max Westenhöfer, Sir Alister Hardy and other key figures like Sir David Attenborough and Desmond Morris.
A hundred years after Darwin's Descent of Man, Elaine wrote her own ground-breaking work "The Descent of Woman" to try to redress the balance and claim some role for women in our evolutionary past. The book helped spark the second wave of feminism in the world which has made lives better for so many women, but its promotion of Sir Alister Hardy's "more aquatic in the past" idea was simply ignored for ten years or so, until Elaine wrote a second, third, fourth and fifth book on the subject. I describe her brilliant contribution and how many have followed in her footsteps, including me of course. It ends by summarising her contribution to understanding human origins and suggests that the "aquatic ape hypothesis", if only tweaked a little, may turn out to be the best idea to do with human evolution since Darwin and Wallace.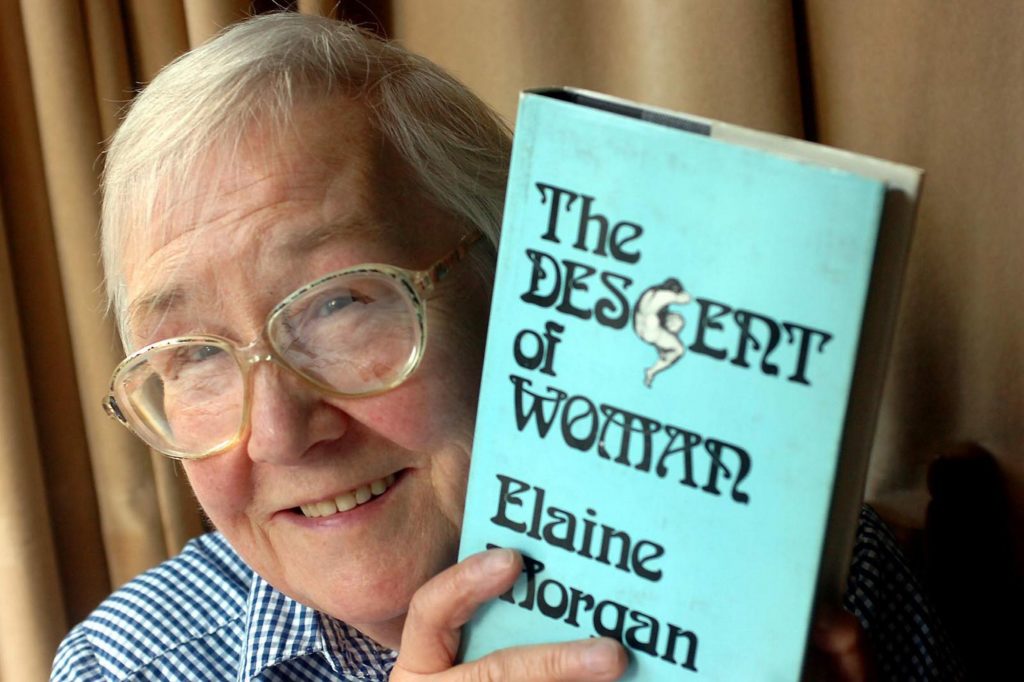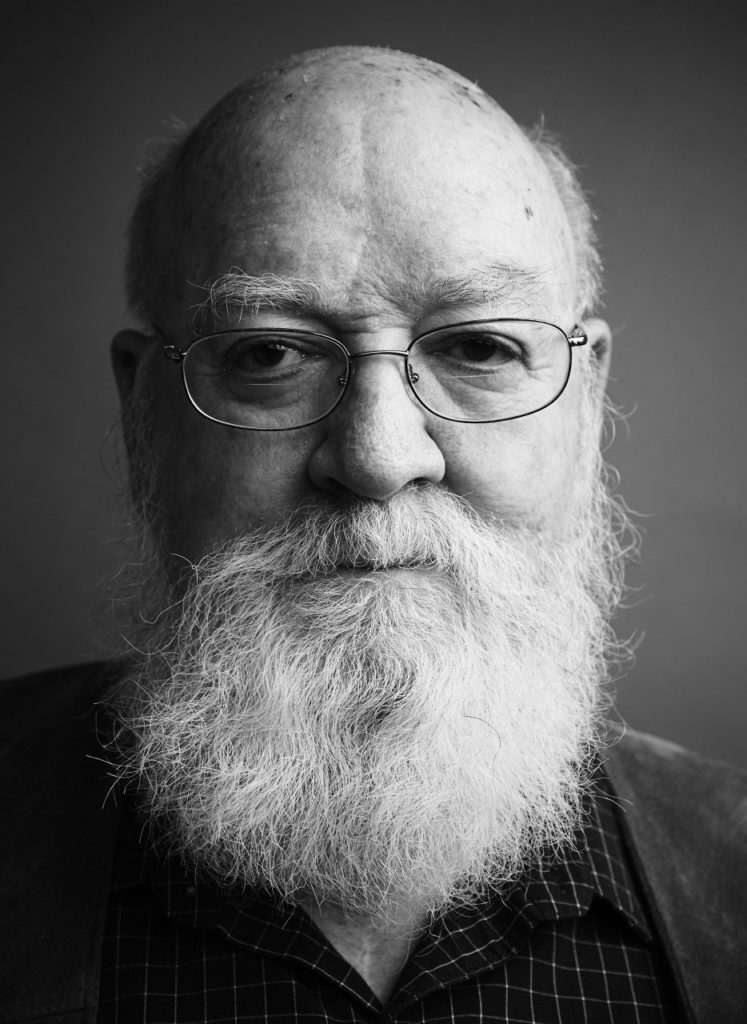 The book has a lovely foreword by Elaine's son, Gareth Morgan and contributions from Sir David Attenborough, Daniel C Dennett and around twenty other scientists and academics. Each chapter starts with snippets of an interview I did with Elaine in 1999. Links to this interview and other fabulous videos and images are included through the text. I got involved with the "aquatic ape" idea from around 1996 so I had the privilege of spending about 17 years following in Elaine's footsteps trying to make my own contribution. So I tell the story of how that happened too.
If anyone is interested in human evolution and has heard of Elaine Morgan and/or the "aquatic ape hypothesis" I think it will be an interesting read.
Algis Kuliukas
Perth
7th November 2020.
Here are the book's contents…
Contents
Elaine Morgan – 100 Years Towards Origins
Contents
Foreword by Gareth Morgan
Acknowledgements & Apologies
Acknowledgements
Apologies
About the Book
Kindle Your eBook Skills
The Cover
Happy 100th, Elaine!
Happy One Hundredth Birthday, Elaine!
Who is the Author?
Rozy's Home Birth in 1995
River Apes Books
1: Origins in England & Wales
Tracing Ancestors
Elaine's Maternal Grandmother – Martha Rendell
The Birth of Alister Hardy
Elaine's Paternal Grandfather – Frederick Poland Neville
Elaine's Paternal Grandmother – Catherine Edwards
Origin of Species: Charles Darwin & Russell Wallace
Darwin's Descent of Man
Wallace: A Fellow of the Linnean Society of London
Elaine's Paternal Grandfather – Israel Floyd
Elaine's Mother – Olive Irene Rendall Floyd
Elaine's Father – William (Billy) Mansel Floyd
Living in a Balkan Tinderbox
Billy Floyd, Orderly in the Great War
Training Officers for the First World War
Silly Old Piltdown
Silver Linings of the First World War
The Testament of David Lloyd George
Billy Comes Home
2: Elaine Floyd & The Adventures of Alister Hardy
Nature and Nurture
The Adventures of Alister Hardy
Balloonatics
Cape Town Coincidences… Almost
Raymond Dart and the Taung Child
Hardy's Blubbery Eureka Moment
A Young Boy's Three Close Escapes
Elaine Floyd Goes to School
Pontypridd Grammar School
Arts, or the Sciences?
Elaine is Bound for Oxford
3: Knocking 'em cold in Wartime Oxford
Bound for University
Oxford Romance
Westenhöfer Gets There First
Elaine Gets Political
The Hitler-Stalin Pact
Life in Times of War
Another Lucky Escape for Young Desmond
Joining the LMH Alumni, or not
Elaine's Jolly in East Anglia
Meeting Morien
The International Brigades
4: Marrying Morien Morgan & Motherhood
Welsh "Royalty"
The Descent of Morgan
A Socialist Heritage
Marriage Begins
Burnley Away
Alister Hardy Returns to Oxford
African Hominid Broom-time
Elaine Morgan reaches her first Myriad of days
Refugees
Writing in a Black Mountain Refuge
Raising the Boys in Noddfa, Aberdare
5: Television Pioneer
Elaine, the Playwright
Other Television Pioneers
Plays Promoting Women
No DNA Play
Prolific Writing
Addition to the Family
Hardy comes out at Brighton
Handy Man Shrinks Our Brains
Early Positive Response to Hardy's Idea
Hardy's Living Stream
Elaine on Darwin & Wallace
Other Technological Pioneers
Paraplegic Telly-Addict
House moves to Mountain Ash
Eight-Year-Old Atheist
Elaine goes all Biological
6: 100 Years after the Descent of Man …
The Naked Ape
The Rise of Second Wave Feminism in the 1960s
African Genesis
Dart's successor
Playwright Career Continues
Calculations in the Early 1970s
Man the Mighty Hunter at His Peak
The Descent of Woman
The Reaction to Descent of Woman
The TV Story Line Continues
Lucy in the Lake with Turtles
Joey and Anne
The Second Myriad, the One We Don't Talk About
Academic Reaction to "The Descent of Woman"
Morris Manwatching
Writer of the Year in 1979
Time for Contemplation
7: That Aquatic Ape Woman
Stumbling Upon Something Big – Again
The Aquatic Ape
My involvement with the 'Soccer Tribe'
Born-again Lithuanian
Elaine's TV Work Finally Comes to an End
The Valkenburg "Final"
The First Serious Criticisms
Judging the Symposium: AAT Fact or Fiction?
Scars of Evolution
BAAS President David Attenborough
Freedom for the Baltic States!
The Descent of the Child
Elaine does the Internet at 74
Is it a bird? a plane? No… it's anthrosciguy!
John Langdon's "Parsimony" Paper
My Aquatic Epiphany
The Aquatic Ape Hypothesis
Elaine Alone
Elaine goes to South Africa
The 'Unseen' Documentary
8: Following in Elaine's Footsteps
Academic Genealogy
Before and After Elaine
Birth in an Aquatic Environment
Fat for Brains
Comparatively comprehensive Verhaegen
Wetland Apes
Molluscan evidence for Homo (most aquaticius) erectus
Mama ya Samaki ("The Fish Lady")
The Diving Angle
Ears, Noses & Throats
Origin of Language
Vernix caseosa
The Child of the Descent
Aquatic Ape Meme Genealogy
Other Peculiar Phenomena
The Naked Ape
The Descended Larynx
Bipedalism
9: Wading in with Elaine
Off to see Elaine…
Wading into UCL
"Daddy, the NASDAQ's Up!"
Meeting Leslie Aiello at UCL
Wading into Anthropology
Buried with Anthracotheriids
A Bipedal Last Common Ancestor?
Tobias at UCL
Some Wading Science, At Last
Great Apes: Quadrupedal on Land, Bipedal in Water
Sideways Wading
Master of Science!
Back to my day job
Attenborough comes vividly to light down under
UWA Enthusiasm Eroded
West Australian Paradise
Dicing with death in Canberra
The Hobbit
Lucy's Odd Pelvis
Hans Arkerveld
Was Lucy a Wading Ape?
Energetic Wading Experiments
Peer Review is a Farce
Pretty huge Depression
Wrangham's Wading Wrangle
50 Years Since Hardy
Completing the Ph.D. after 13 years
Dr Kuliukas makes no difference
10: A Brilliant & Defiant Twilight
Lecturing at Tufts & Harvard
Meeting Tobias again
Elaine wins the Letten Prize
The 3rd Myriad Comes Up
Welsh Awards & Writing for the Newspaper of Wales
Nature versus Nurture
More Accolades for Elaine
The Naked Palaeoanthropologist
Linnean Elaine
Elaine Morgan OBE
Huw's Getting Married in the Morning
Elaine's TED Talk
51 Years Since Hardy
Dylan Morgan (1946-2011)
Elaine's Autobiography
Stroke
Elaine was a Great Welsh Writer
The 2013 London Conference
Gee, a Creationist Slur!
Conservative Anthropology
For the First Time in Evolution…
Bye bye, Elaine
Nos da, Elaine
11: Elaine Morgan's Anthropological Legacy
Choosing a viewing angle on Elaine's Life
Waterside Hypotheses of Human Evolution
BBC Radio Documentary "The Waterside Ape"
The Power of Slight Selection
Towards a New Synthesis
Terrestrial or Waterside? A Conversation
Sorry Alice Roberts, I expected better, and here's why
Criticism is Good
Aquasceptic "Strategies"
Critiquing the Critiques
Bad Luck and Peer Pressure
Wikipedia – the state of play
Objections that are ad hoc and thin
Darwin's Dangerous Idea
A Scandal of Piltdown Proportions
The Best Anthropological Idea Since Darwin?
Tributes & cheerios. Nos da, Elaine!
Tributes
Erik Abrahamsson
Andrea Andrews
Sir David Attenborough
Tom Brenna
Bert Wang-Chak Chan
Stephen Cunnane
Malgorzata Danicka
Daniel C Dennett
Ulrike Greibel
David Kimbrough Olle
Chris Knight
Peter Rhys-Evans
Stan Franklin
Moira Mann
Stephen Munro
Michel Odent
Charles Oxnard
Erika Schagatay
Kathlyn Stewart
Mario Vaneechoutte
Marc Verhaegen
My Eulogy to Elaine
Appendices
Westenhöfer's Aquatic Theory
Hardy's Foreword to Elaine's Aquatic Ape
Transcript of the 1999 Interview
Elaine Morgan – A Celebration
100 Years with Elaine
References, Bibliography & Further Reading
Index
Version History
End Notes